Tue / 15 December 2020
Home for the Holidays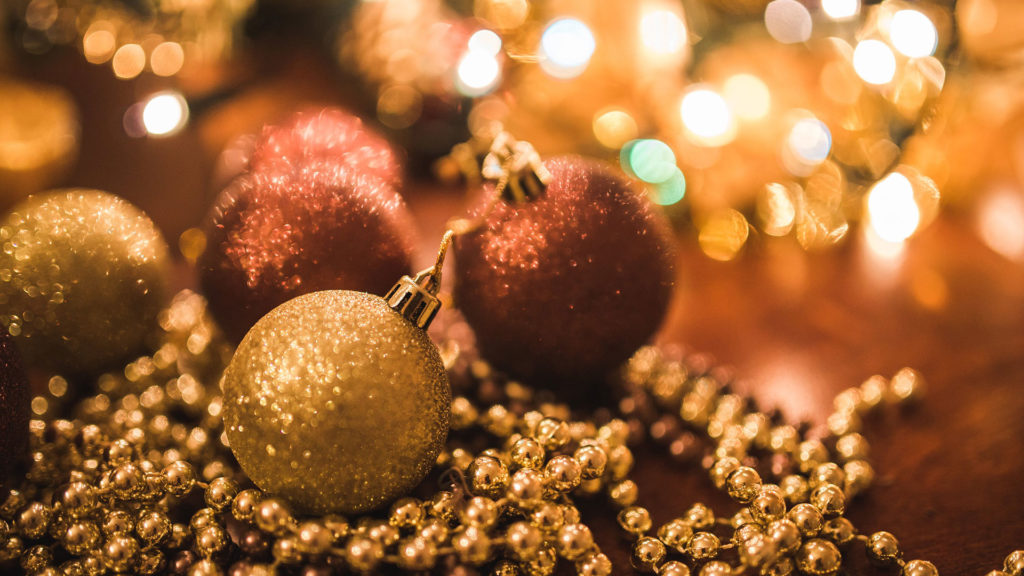 The holidays may look different this year but are more important than ever. Instead of heading out for a night on the town with dozens of friends or sporting your ugly sweaters, many will be settling in for an evening on the couch to welcome 2021. But just because your holiday season is different doesn't mean it can't be just as festive, celebratory, and meaningful as years past. Here are a few things you can do, in the comfort of your own Jasper home, to celebrate the holiday season and welcome the new year.
Holiday Overload. Don your comfy snowflake pjs, Santa hat paired with your fuzzy reindeer socks and welcome the holiday in every way! Do a winter puzzle, read a festive Hanukkah story, watch a Christmas movie, crank up the holiday tunes and host your own karaoke party.
Movie Marathon. Watching a classic holiday movie is the perfect way to spend the day. Don't forget to nosh on treats and sip cocktails as you watch. Bonus points if you wear matching pajamas with your family or roommates.
Host a Virtual Party. Just because you can't get together in person doesn't mean you can't see your friends and family during the holidays. Play games, host a wreath making party, decorate cookies, create your own paint and sip, or watch a flick together – Netflix Party synchronizes video playback and adds group chat to your favorite Netflix shows.
Play with Color. Have fun with the Pantone 2021 Colors of the Year! We want to see how you integrate these new hues into your Jasper spaces. Snap photos of the new colors and tag us @liveJasper #livejasper to share playful and interesting ways to incorporate the Pantone COY.
Get Crafty. The 2020 holiday season is bound to be unique — so why not make an ornament to remember it by? Craft up your own using these as inspiration: painted, grinch, tp, thankful. Homemade decorations make for sentimental keepsakes. When you craft ornaments from scratch, you can gift some to loved ones and turn the whole process into a new family tradition. Consider making some holiday decorations, or making a wreath too.
Instagram Photoshoot. Up your Instagram game with an at-home photoshoot that can be made even jollier with some on point props.
Send Notes. This year has been challenging for everyone, and a heartfelt, note is a sentimental way to show people you've been thinking of them. Whether you send a text, email or handwritten letter the message will be welcomed by all.
Give Back. In a season when many of us are focused on shopping and gift giving, the holiday season is a good time to think about another kind of giving: donating. Send gifts or gift cards to far away loved ones and plan a video call so you can see their reaction.
Hone a Culinary Craft. A warm cooktop is a cozy way to celebrate the season. Utilize your beautiful Jasper kitchen and craft up some delicious homemade meals! Minutes away, Woodlands Market can offer up a variety of options to help. While you're stocking up, don't forget Woodlands Pet Shop is your one-stop shop for all your animal companions' needs. Getting your fresh fruits, veggies, and farmers market finds just got easier, thanks to CUESA! You can now support local farmers and food makers by pre-ordering a week's worth of fresh food for contactless curbside pickup at the Ferry Plaza Farmers Market, just a mile from your door at Jasper. Plan to make a meal from scratch. Bake Christmas cookies. Decorate pre–made cookies. Craft a festive cocktail.
At Jasper, we cherish the amenities we enjoy both at home and in the neighborhood. Everyone has a favorite go-to spot and most of us have created relationships with the people behind the places we frequent. You don't have to leave home to support your favorite San Francisco spots by ordering delivery or purchasing a giftcard for a gift or future visit.
Sincerely Yours
Jasper is a convergence. Of structure and imagination. Of the classic and the eclectic. Of art and life. This 400-foot high-rise apartment building crowns San Francisco's fabled Rincon Hill and stands as an iconic addition to the city skyline. It is a statement about elegance in a place where elegance actually means something. Be sure to follow the Jasper story on Facebook, Twitter, YouTube and Instagram as we share news and updates about our exciting new community.  #rentjasper It's a heck of a place to call home.